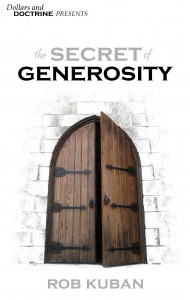 I had the chance to sit down and have a chat with Glen Steinson at StewardshipWeekly.com and discuss my recent release, The Secret of Generosity.  It was a great opportunity to discuss my heart for this book and my hopes for its impact on the kingdom of God. 
The interview is an informal conversation discussing some of the key points in the book (rather than a formal interview), and does a great job highlighting what I was trying to accomplish.  Thanks again, Glen!
To listen to the podcast…click here.