If you have noticed a shortage of posts for the last several months, it's because I have been holding my nose to the grindstone and hammering out my next book, The Secret of Generosity.  It took twice as long as I had timelined to complete it, but it was well-worth the delay.  God really challenged me throughout this book, and I hope that my journey through the biblical call to live generously serves you well.  I did my best to dive head first into generosity's connection to God's design for His creation, the gospel, grace, love, and worship.  In short, how does generosity affect and interact with every aspect of the Christian faith–not just finances?  So, without further adu, I announce the completion of my third book…The Secret of Generosity.
Have you ever felt like your pocket has a hole in it? Big expectations followed only by even bigger disappointments? If so, you are not alone. Knowing that His people felt this way, the Lord spoke into our emptiness. In the only direction we aren't looking, He pointed the way towards redemption and restoration. Generosity has a secret, a deep, liberating, and life-altering secret. Discovering it will bring life to our souls and hope to our hearts.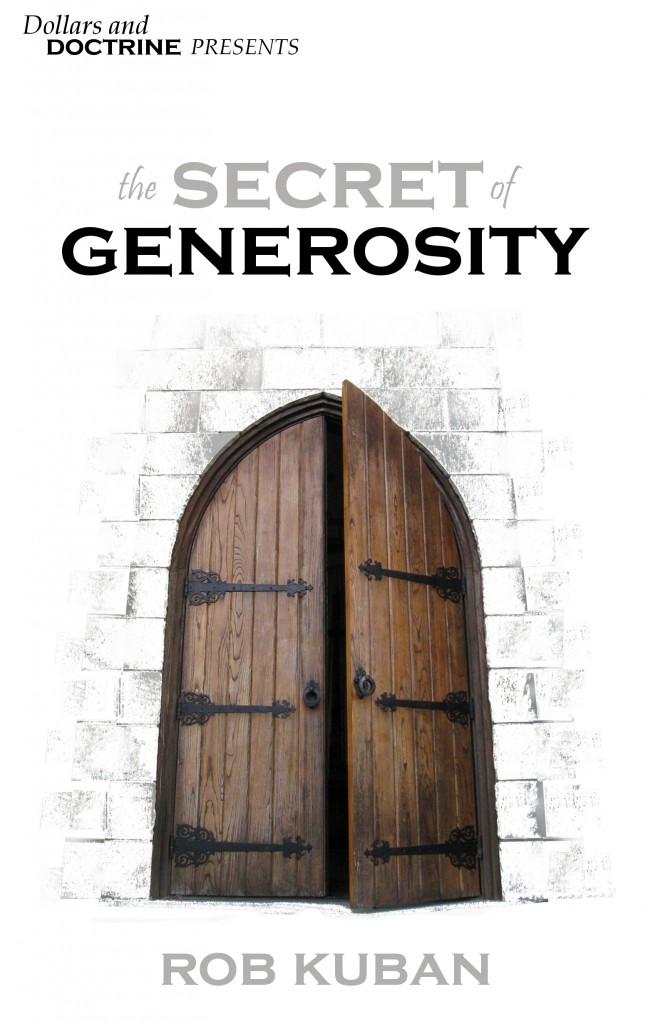 Available now…click here.